Welcome to the Kurt Cobain Wiki
Introduction
Kurt Donald Cobain was an American composer, guitarist, and singer. He was the creator and main member of Nirvana. At the last years of his life, he fought against health problems, depression and drugs addiction. He also had problems with his fame and public image and pressures in his life. Cobain was found dead at his home on April 8, 1994. It was said that he suicided by a self-inflicted shotgun wound in his head.
Personal Life
Kurt Donald Cobain was born in February 1967 in Aberdeen, near Seattle. His parents, Donald Leland Cobain, was a mechanic at the service station, and Wendy Elizabeth Cobain (Frangenberg), which at one time was a teacher and then as a cocktail waitress. In addition to mother and father, the boy was cared for by a family uncle and aunt. Three years after the appearance of Kurt the Cobain family of a baby girl, Kimberly.
Interest in music Kurt appeared at the age of two. In childhood he was fond of The Beatles and The Monkees. Cobain often attended rehearsals relatives uncle and aunt, who played in a country music group. When the boy was seven years old, aunt Mary Earl presented him with a gift of a child's drum set. Later he became interested in the works of bands AC/DC, Led Zeppelin, Queen, Joy Division, Black Sabbath, Aerosmith and Kiss.
At the age of eight Kurt Cobain had to survive his parents ' divorce, that affected his psyche and future behavior. From then on he became withdrawn, cynical and aggressive. One time Kurt lived with his mother, but then moved to the father in Montesano. During this period, took his own life, his uncle, whom he loved very much. Father married Jenny Westby. Kurt didn't get along with his new obsession of the father, and so slipped from him. In adolescence he lived with relatives.
Featured Media
Blogs
Facebook
Twitter
Discussions
External Resources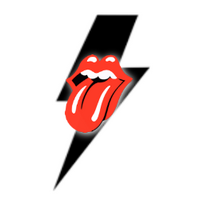 Community content is available under
CC-BY-SA
unless otherwise noted.